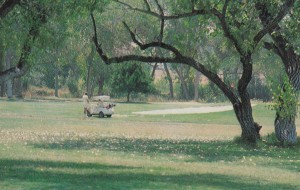 Carlton Oaks is one of the top-rated golf courses in the San Diego area and has a long history of hosting numerous prestigious golf events including the first stage of the PGA Tour Qualifying School in 2010, U.S. Open and U.S. Amateur qualifiers and a Canadian Tour qualifier. The course has hosted the San Diego Junior Masters, bringing 400 players ages 8-18 from all over the world for a tune-up before the Callaway Junior World Championships in San Diego the following week. Carlton Oaks has also hosted the NCAA Western Region Finals and the NCAA Championship in 1974.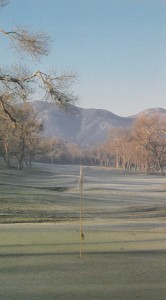 San Diegans still talk about the 1974 NCAA National Championship played at Carlton Oaks, perhaps because of its fantastic finish. A Wake Forest golfer by the name of Curtis Strange capped his victory on the 72nd hole when he holed out for eagle.
Wake had one of its best teams ever that year; it was a young but precocious bunch that included a quartet of future PGA players: Curtis Strange, Jay Haas, David Thore, and Bob Byman. Defending champion Florida was the favorite but Wake Coach Jesse Haddock noted that they had defeated the Gators earlier that season and "felt very relaxed, very comfortable" going into the four-day event. Wake led by two with only two groups left on the course. But Haas had a three-putt bogey on 18 to cut the lead to one. Meanwhile, Strange and Florida's Phil Hancock and Gary Koch were fighting for the individual title. Strange and Koch came to the 540-yard, par-five 18th with both the team and individual titles at stake. Koch hit a three-wood to the fringe on his second shot but Strange answered with a shot for the ages, a 250-yard, one-iron to within seven feet of the pin. Strange dropped the eagle putt to clinch both the individual and team titles.