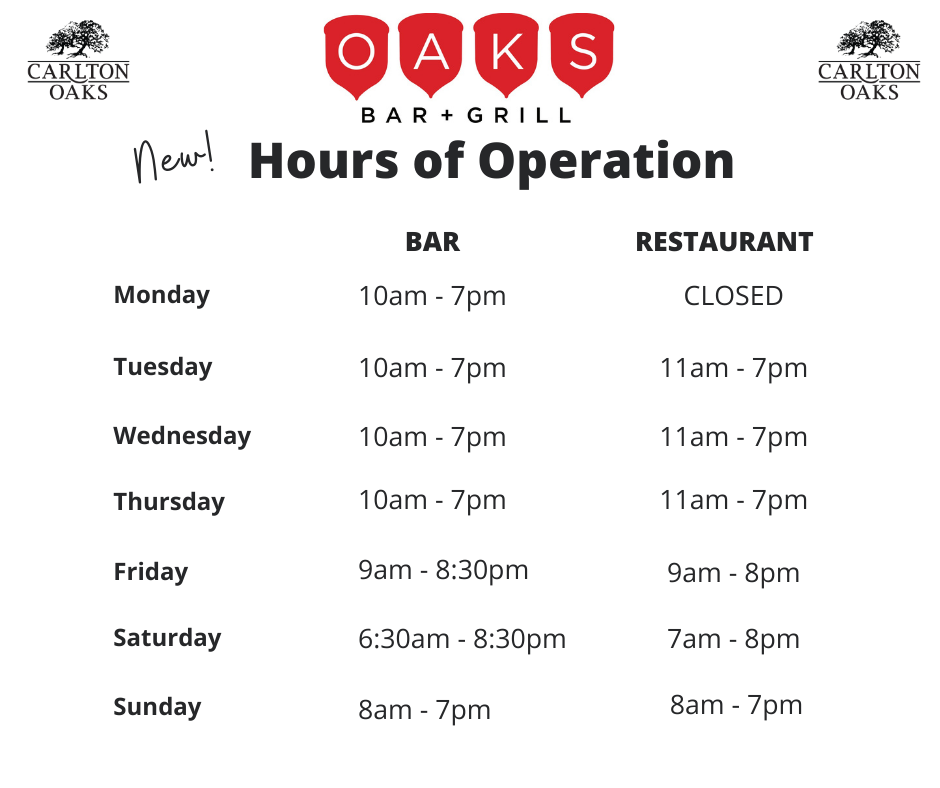 New Happy Hour hours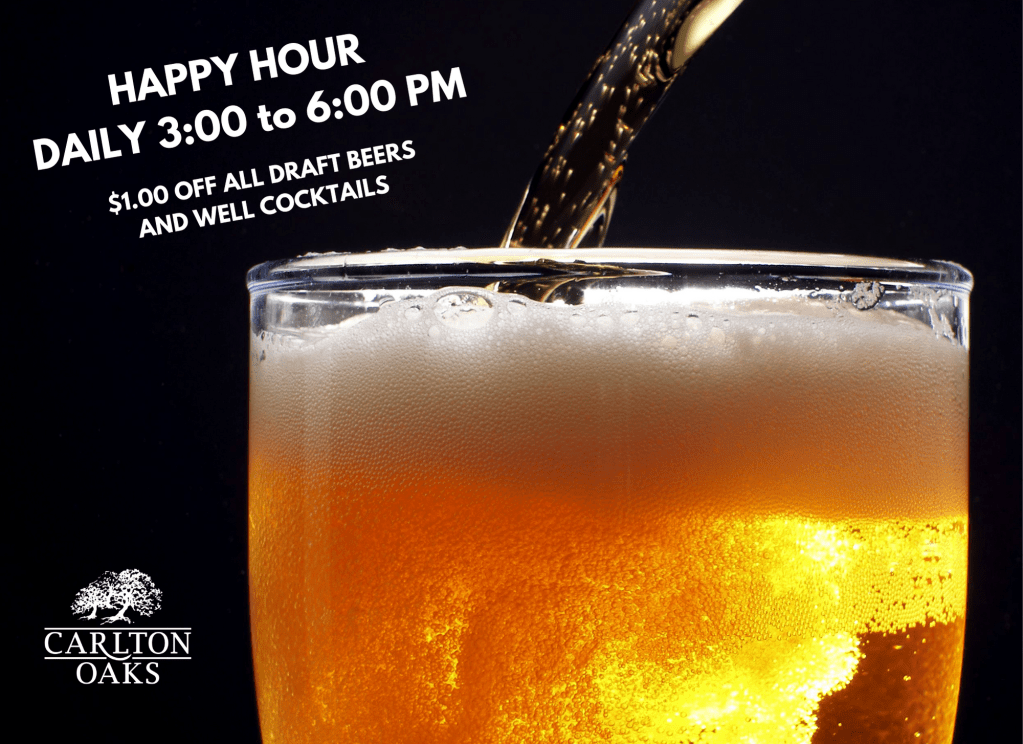 Winter Golf Policy:  As winter approaches we will experience cold temperatures, frost and rainy days.   Carlton Oaks will be making DAY BY DAY  calls on whether the course and driving range/practice areas will be open. As for the course, if there is frost, we will not allow play out on the course until the frost has dissipated and golf maintenance has had enough time to prepare the golf course for play. Frost can be very damaging to the overall health of the course if play is allowed out too early. On days when we have frost and there is a delay, the length of the delay will determine our strategy for getting players on the course. Some of those strategies include offering a 9 hole option along with "shotgunning" the affected groups. Extreme weather conditions will force us to cancel any delayed times. Call the pro-shop to check on frost delays if you have an early tee time.
THANKSGIVING HOURS:  The golf course will have an 8am shotgun start for all golfers.  This is not a tournament, just a method to get everyone on the course early so you can get home to famly and friends for Thanksgiving festivities.  The golf course will close as soon as the golfers are off the course and the Oaks Bar and Grill will close at 2pm on Thanksgiving.